Project Name: operation guarantee project of seawater desalination system of a Guangdong Group Co., Ltd
Circulating water volume: 27500m 3/ h
Water holding capacity: 8000m 3
Make up water source: seawater desalination water
Water quality: the water quality is mainly characterized by high corrosivity
Service time: from July 2020 to now
System operating conditions:
Dosing scheme:
Chemical name

model

dosage(mg/l)

Dosing mode

Phosphorus free scale inhibitor dispersant

GL-5118

120

Continuous dosing

Carbon steel corrosion inhibitor

GL-612

80

Copper corrosion inhibitor

GL-5009

40

Non oxidizing bactericide

GL-5002

80

Impact dosing

Organic bromine fungicide

GL-SJ011

40



Partial operation data: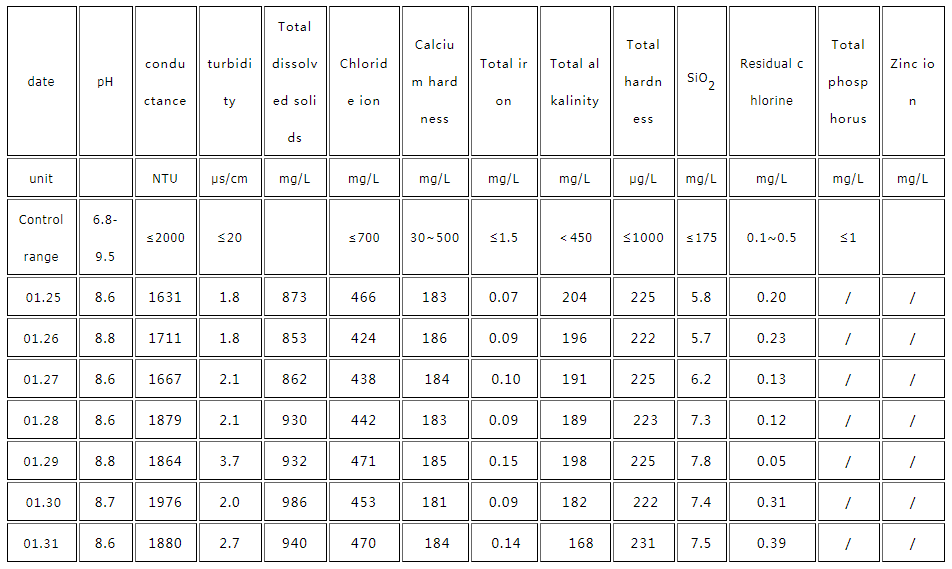 Operation effect of zinc ion project
Shandong Dahu took over the circulating water system of the chemical giant in Guangdong. The system was originally served by Nalco and several other companies, but it has never met the requirements of customers. After receiving the customer's demand, Dahu immediately organized a technical team to rush to the site, understood the situation through communication, found out the crux of the problem, and came up with a new dosing and operation scheme. Now the treatment has met the design standards and the owner's requirements. The comparison of system operation is as follows: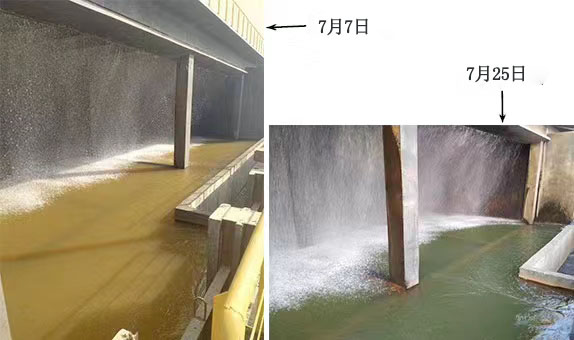 During system operation. With the joint efforts of both parties, during the operation guarantee period of Shandong Dadu new materials Co., Ltd., the water quality of the internal circulating water system is stable, the inner wall of the heat exchanger is free of scaling and corrosion, and the cooling tower is free of microbial breeding, which effectively reduces the risk of scaling and pollution blockage of the system and ensures the stable and normal operation of the system.