Young friends:
Hello, everyone, on the occasion of the May 4th Youth Day, looking back on the past and looking forward to the future, our generation has experienced the whole process of reform and opening up, from relatively backward at the beginning to moving into the ranks of middle-income countries through continuous catch-up. There are great changes in development, which are rare in human history. We feel very deeply about this, especially the integration of personal development into the country's reform and opening up. We are very happy to see the continuous development and growth of our country and the continuous improvement of people's living standards, which also has our own pay and youth. By 2050, China will build a prosperous, strong, democratic, civilized, harmonious and beautiful modern socialist country. This goal will eventually be realized in the hands of your generation. It is really exciting to be in such an era.
The development of the company provides a platform for everyone to strive for their ideals, and also a platform for the common development and growth of employees and enterprises. Your young people are in a new era of the great rejuvenation of the Chinese nation and in a rapidly developing industry, which has great prospects.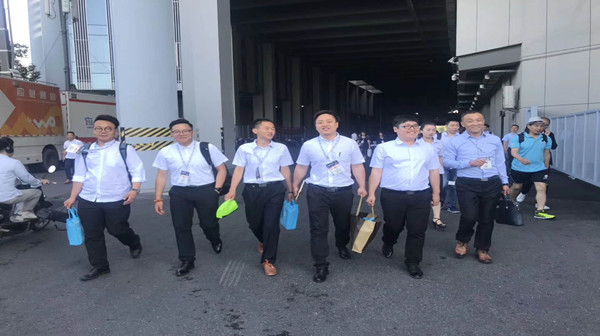 In 2020, the epidemic was rampant and spread rapidly in Wuhan. In the face of the severe epidemic situation, while doing a good job in the epidemic prevention of all staff, in order to ensure the market requirements and meet everyone's needs, the front-line employees of Dahu worked overtime in the factory. They put down their relatives and loved ones, risked the risk of the epidemic and rushed to the front line of the transportation guarantee project with the advice of the enterprise. You are also the most beautiful villains. Enterprises, large or small, should always think about giving back to the society while trying to develop themselves. Only responsible enterprises can develop better.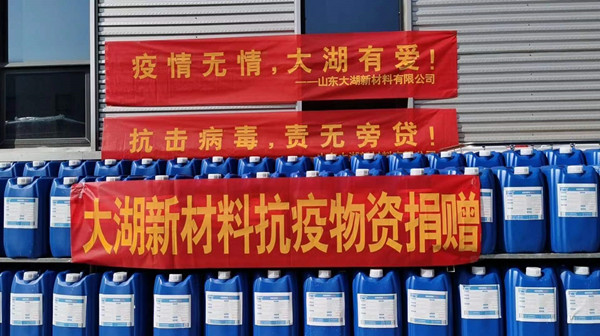 Shandong Dahu New Material Co., Ltd. adheres to the service tenet of integrity first, gives full play to the professional advantages of staff in various posts, makes use of service operation projects, gives front-line staff full opportunities for technical growth and learning, and trains a large number of excellent professional and technical talents with the old to bring the new. Fully explore their own advantages and potential. All leading backbones come out of front-line employees and give employees full opportunities for growth and promotion. The company always adheres to the line of technological innovation and seeks development with technological innovation. The company has successively won the honorary titles of "high-tech enterprise" and "specialized and special new enterprise".
The development and growth of the company still depends on our young generation. The future belongs to you! The brilliant tomorrow of the Great Lakes also belongs to you!